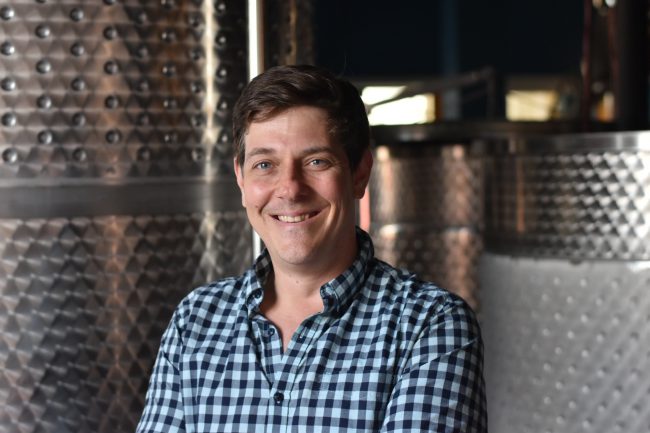 Contact Info
Jay Hildybrant
Winemaker and Consultant
Jay Hildybrant is an international award-winning cider, mead, and winemaker. Largely self-taught, Jay's professional experience spans Ireland, North America, Canada, and India.
He has crafted both traditional and experimental ciders along with meads and fruit wines. Jay has previously been employed with wineries such as Sea Cider Farm & Ciderhouse (Saanichton, BC, Canada), Muwin Estate Wines (New Ross, NS, Canada), and Planters Ridge Winery (Port Williams, NS, Canada).
Jay's cider and winemaking style have been critically acclaimed, and his inspiration is derived from both a wild fermentation and complexly fermented fruit wine style that is as analytical as it is emotive. Jay revers the use of wine- and cider-making traditions that span from the first mead-makers to the most cutting edge cider makers in the business.
Jay's passion for cider first developed while he was living in Ireland enjoying traditional ciders from the UK and France. After moving back to British Columbia, Canada, Jay quickly immersed himself into cider making and learned everything he could about the craft, and of course, apple varieties and orchard care.
He studied under the tutelage of multiple established wine and cider makers as he developed and stylized his techniques. With a burgeoning craft cider industry sprouting in Nova Scotia Canada, Jay decided to move across the country to hone his skills, making varied ciders, mead, and fruit wines for multiple wineries. Eventually partnering with a group to start Chain Yard Urban Cidery, Jay was given an opportunity of a lifetime with plenty of freedom to make the unique ciders, wines and meads he envisions.
To date Jay has won multiple national and international gold medals for his products and has provided consultation services to clients around the world.